Francis began Framework Consulting Inc., after leaving AT&T Bell Labs' internal consulting unit in 1993.  He did so with a twin commitment to bring the best management techniques back to the Caribbean, and to participate in solving issues that impact the performance and well-being of people who work in companies throughout the world.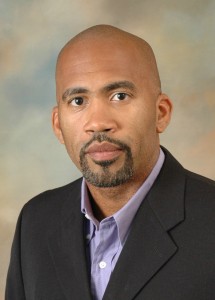 Today, he's still pursuing that dream–with a slight upgrade.
Now he lives in Jamaica, after 21 years in the USA, and spends most of his time working directly with Caribbean companies. While he's worked with clients in Europe, North America and Latin America, he enjoys the challenge of bringing life and possibility to the Caribbean workplace, in spite of the tragic history that brought most of its inhabitants to the region.
He has become a prolific writer since returning to live in the Caribbean, and heads up the research teams that Framework has created to delve into specific issues that affects its clients.   The firm has published several white papers, ebooks, websites, newspaper articles, podcasts , videos and ezines under his thought leadership.
In addition to his internal publishing, he has also written for the Jamaica Gleaner, and he has a regular column with the Trinidad Newsday.
Francis is also a regular speaker at regional conferences and has spoken to thousands of people in his sessions.  As a seminar leader for an international training company, he led over 50 coaching and training workshops to hundreds of participants.
Francis received both his B.S. and M.Eng in 4 1/2 years from Cornell University, an Ivy League institution.  He was self-supporting throughout his studies, and was named a Cornell National Scholar in each undergraduate year.  He also earned the Dean's Certificate in Manufacturing while majoring in the fields of Operations Research and Industrial Engineering.  He recently completed a seven year teaching appointment at the Graduate School of Business at the University of Phoenix.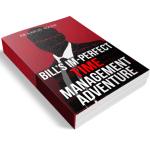 Francis is the author of "Bill's Im-Perfect Time Management Adventure," a business fable that tells the story of Bill, an engineer and project manager and his struggle to avoid being laid off due to poor time management skills.
When he's not working, Francis is an enthusiastic triathlete and is usually busy running, cycling or swimming in preparation for upcoming races, including Ironman competitions and marathons.  He is currently becoming fluent in Spanish, and is writing a book on time management.
Francis commutes from his home in Jamaica and is married to Dale Pilgrim Wade.  He is an avid alumnus of Wolmers' Boys School in Kingston, Jamaica.
Here is a personal note:
---
While I realize that an official bio is a must on any website, I thought I'd share some of what can't be included in a bio, but is still important.

When I left Jamaica to attend University, my intention was always to return home, and although I spent 21 years living and working in the US, my heart never strayed far from my roots.

I started Framework, in part, because I saw it as a way to return home and do what I really wanted to do.

Moving back in 2005 turned out to be a watershed event in my life.

While it's been a challenge in many ways, one of the gifts that it gave me was the need to write, blog, audio and video record – which I have done with a vengeance.  I now have the experience of being a creative professional, who sees all the different form of expression listed below as a canvas to share ideas, insights and experiences with the world.

This is a far cry from the professional I was when I lived in America, who could barely be convinced to contribute a few paragraphs to the company newsletter.

I love to use technology to interact with the world at large, and have just, for example, found Twitter to be a great way to share — it's a new canvas.

In 1996, I jumped in my first Trinidad Carnival, on my first trip to another Caribbean country.

The entire experience was an eye-opener.

I went home being inspired, in touch with the fact that I was a Caribbean man for the first time.

That trip was the beginning of Framework's focus on the entire region, and inspired CaribHRForum, the company's ezines, blogs and other expressions that have expanded the canvas tremendously.

Funnily enough, in 2006 the canvas grew again when I took my interest in the challenges we have in time management here in the Caribbean, and saw for the first time that the challenges we faced were actually universal.  That lead to the 2Time blog, which has grown in leaps and bounds, and has resulted in ebooks, podcasts, newspaper articles and and online programme – MyTimeDesign.
---
My blogs:
I also administer the blog for
CaribHRForum.com,
and also moderate the CaribHRForum community that now numbers over 500 Human Resource professionals in its online discussion list, and also hosts
CaribHR.Radio
– a bi-weekly program.
You can connect with me on Facebook, LinkedIn and Twitter, and my podcast library can be found here.  Some of my more recent publications can be found at Issuu.com.
To contact me, use the following numbers:
Jamaica +1 876.880.8653
Trinidad  +1 868.737.4905
Global office number  +1 305.647.3770
email:  francis <at-sign> fwconsulting.com
Here is a live introduction I did at a workshop I lead in Trinidad in 2005.  It's shot from a strange angle, and I still had hair at the time! My YouTube channel can be found here.
---