HIGH-STAKE INTERVENTIONS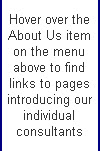 Does Your Caribbean Company Need an Intervention?
Welcome to Framework Consulting.
One of our primary areas of focus is the cultures of Caribbean companies, and the challenges that some have in solving difficult "people problems".
If you're like most executives or high-level managers, you may know what it's like to feel stuck in the midst of a human resource problem—wanting to make a critical change, but frustrated that nothing you're trying seems to work.
At this point, you will have tried all the easy solutions you could think of. You've attempted to coach, cajole, or manage your way out of the situation—but for some reason, the organisation refuses to move to the level of performance that you want. You increasingly suspect that the problem has to do with the culture of the company, but you're more at home focusing on the results that you can measure: sales, costs, employee satisfaction, project execution and quality.
The complaints you hear tell you that you cannot ignore the situation. However, you don't want to throw "just anything" at the problem. Instead, the situation calls for precise and targeted solutions that bring some new thinking to the table—and solutions that demonstrate to all stakeholders that you're doing something more than "business as usual".
In the Caribbean region, the best solutions combine a variety of new techniques with an understanding of Caribbean work culture in ways that are new, effective, and economical. We are no longer limited to routine approaches, foreign-based solutions, and cultural mismatches.
What works in the Caribbean must be crafted HERE—from the ground up—as our people are unique and distinct in the ways that we view life, community, and, especially, work.  After all, we are the only region of the world that has to deal with a work culture that was created on plantations fuelled by forced labour.  We understand that mental slavery exists, and limits profits, productivity and morale.
We, therefore, design each of our interventions starting with a diagnostic done in partnership with your executives.  The design team takes the following steps:
Understand the work culture(s) and nationalities involved
Pull from the best techniques available worldwide
Craft an approach for your approval
Start applying solutions at the top of the organisation
Use executives to lead change by example and demonstration
Companies using this approach have found that they're able to produce interventions that are sharp, but not harsh—producing changes in measurable results that impact the bottom line.  Your knowledge of your company culture is critical to our approach, which requires in-depth collaboration with your staff.
We bring to our teams Ivy League-trained consultants from a variety of Caribbean backgrounds.  As you can see from our website, we are well-versed with the latest technologies in many areas, and we use them to resolve problems with tact, ingenuity, and strength.
Designing effective interventions is all we do—and we've been doing it successfully, since 1993, for companies in the Caribbean, as well as Europe, North America, and Latin America. Although our headquarters are in Florida, we have a company located in Jamaica, and most of our consultants live and work in the Caribbean region.
But let's tell the truth about one thing.
We don't know if your company is ready for an intervention.  For the average organisation, most of the time there's no need for this kind of intense, concentrated change effort.
However, when the moment is right for your company, you'll feel it in your bones.  Call us now if that's the case.
Until then, we invite you to stay in touch with us via our 2 Caribbean ezines, which are both offered by our firm for free to business professionals.
One or two issues per quarter for Caribbean executives, with in-depth
thinking on how to improve your company.
A short monthly summary of important links we recommend for all
Caribbean managers.
(Click on the icons above to be taken to the information pages for each ezine.)
Then browse our website and learn more about Framework's free downloads, blog, audios and videos.  You can also follow our consultants on Facebook, LinkedIn and Twitter.  Simply check their bio's for further contact information.
Thank you for visiting,
Francis Wade
President, Framework Consulting.
P.S. To be taken to pages that give bios for our individual consultants, click on their pictures below: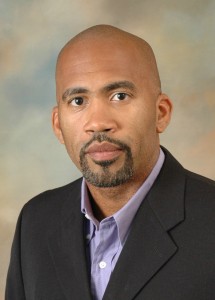 Francis Wade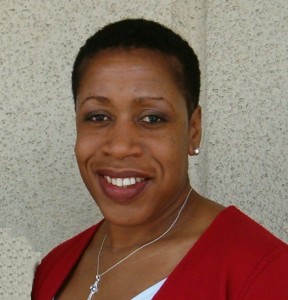 Dale Pilgrim-Wade